Ivy, the I.V. House Mascot, Is More Than Just a Cute Little Puppy Sticker
Apr. 15, 2020
Did you know the sticker of the cute little puppy that comes with every I.V. House UltraDome® and I.V. House UltraDressing® is more than just a decoration? Ivy serves a very important function and here's how she came to life.
When Lisa Vallino worked as a nurse in a busy pediatric emergency room, she and her colleagues would cut medicine and specimen cups in half, add some tape to the rough edges to protect the patient's skin, and use those makeshift devices to cover IV catheters. Vallino and her colleagues had Band-Aids® with a well-known puppy on them. That well-known puppy was often shown sleeping on top of his house. The nurses would place the Band-Aid on top of the makeshift dome, and tell the patients that the puppy was sleeping on his house, so they shouldn't disturb him.
After seeing these makeshift IV covers being used for a while, Vallino decided someone needed to make a safer option. She and her mother created the first I.V. House UltraDome with ventilation holes and rounded edges to be more gentle on the patient's skin. A vascular nurse friend suggested the duo add a sticker with a sleeping puppy to serve the same purpose as the character from the Band-Aid, and so Ivy was born. A member of their marketing team had a friend with a puppy named Ivy, no kidding, and our puppy was drawn to look like her puppy.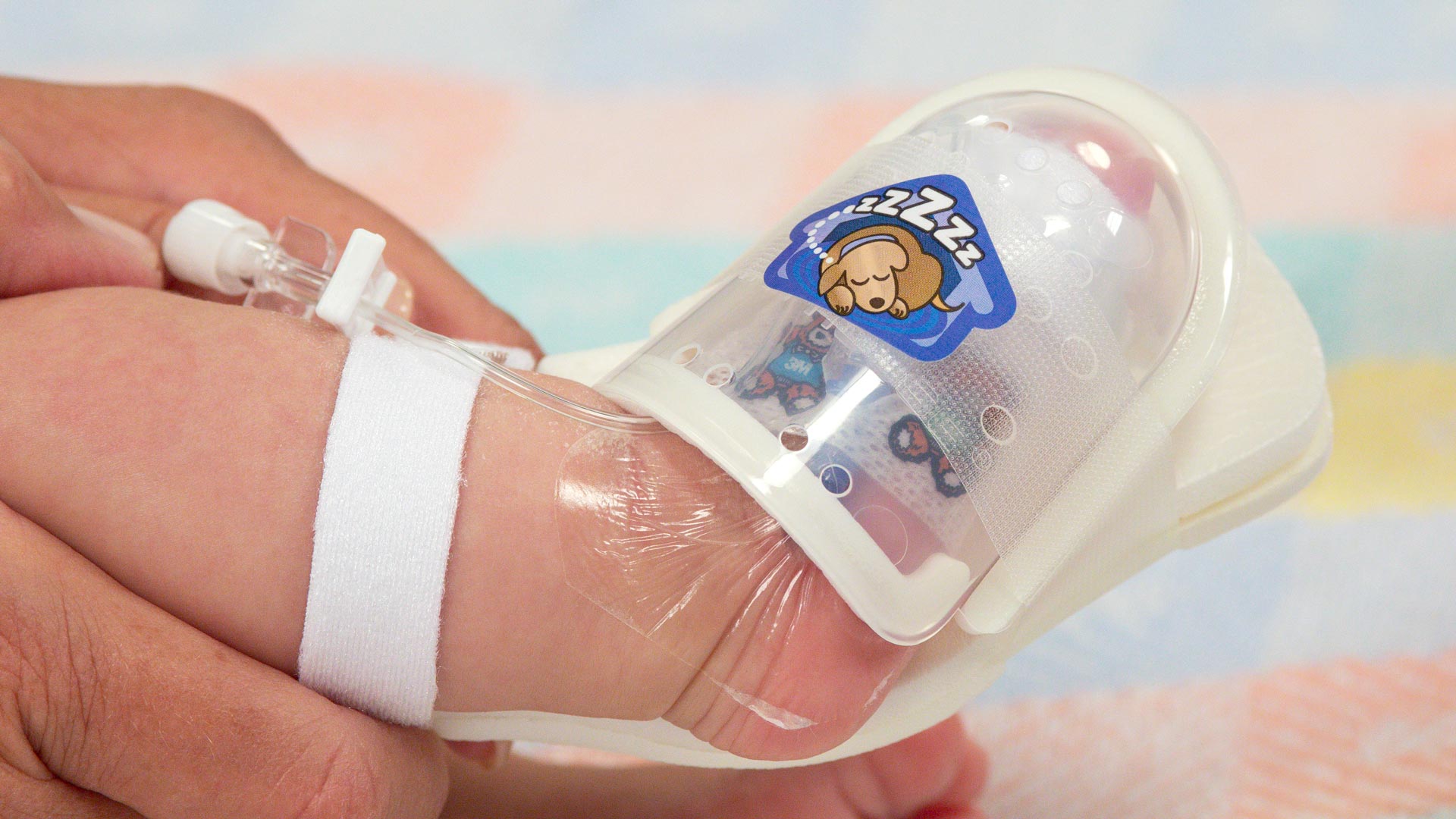 During the onboarding training process, the I.V. House team likes to tell nurses to place the sticker on top of the dome or "dog house." The nurses are then instructed to tell patients that Ivy likes to sleep on the "house" and to leave her alone. Nurses can also let the patient decide where the puppy would like to sleep on the dome. We have heard stories about how much our pediatric patients love the stickers. Sometimes the kids name the puppy, give the puppy a drink, and even take Ivy home with them.
And, that's the story of how our mascot, Ivy, came to be and her important role in patient safety.