As Requested: TLC Elbow Splint For Adults Now Available
Feb. 5, 2020
Movement of the elbow joint can cause problems for IV therapy, including injury to the vein wall. However, nurses tell us the antecubital space is often used in emergency situations when time is of the essence. The TLC® Elbow Splint has been available for the pediatric market for a little over a year, and now we're pleased to offer this revolutionary IV armboard in a larger size for older Youth and Adult patients.
The 959XL-Ultra TLC Elbow Splint is ergonomically designed to comfortably stabilize the area of flexion when an antecubital site is required. The new, larger size device features two soft wide straps positioned at the upper arm and forearm using Velcro® coins, leaving the IV insertion site clear for visual and manual assessment. This device fits patients who require a small adult or standard adult size blood pressure cuff.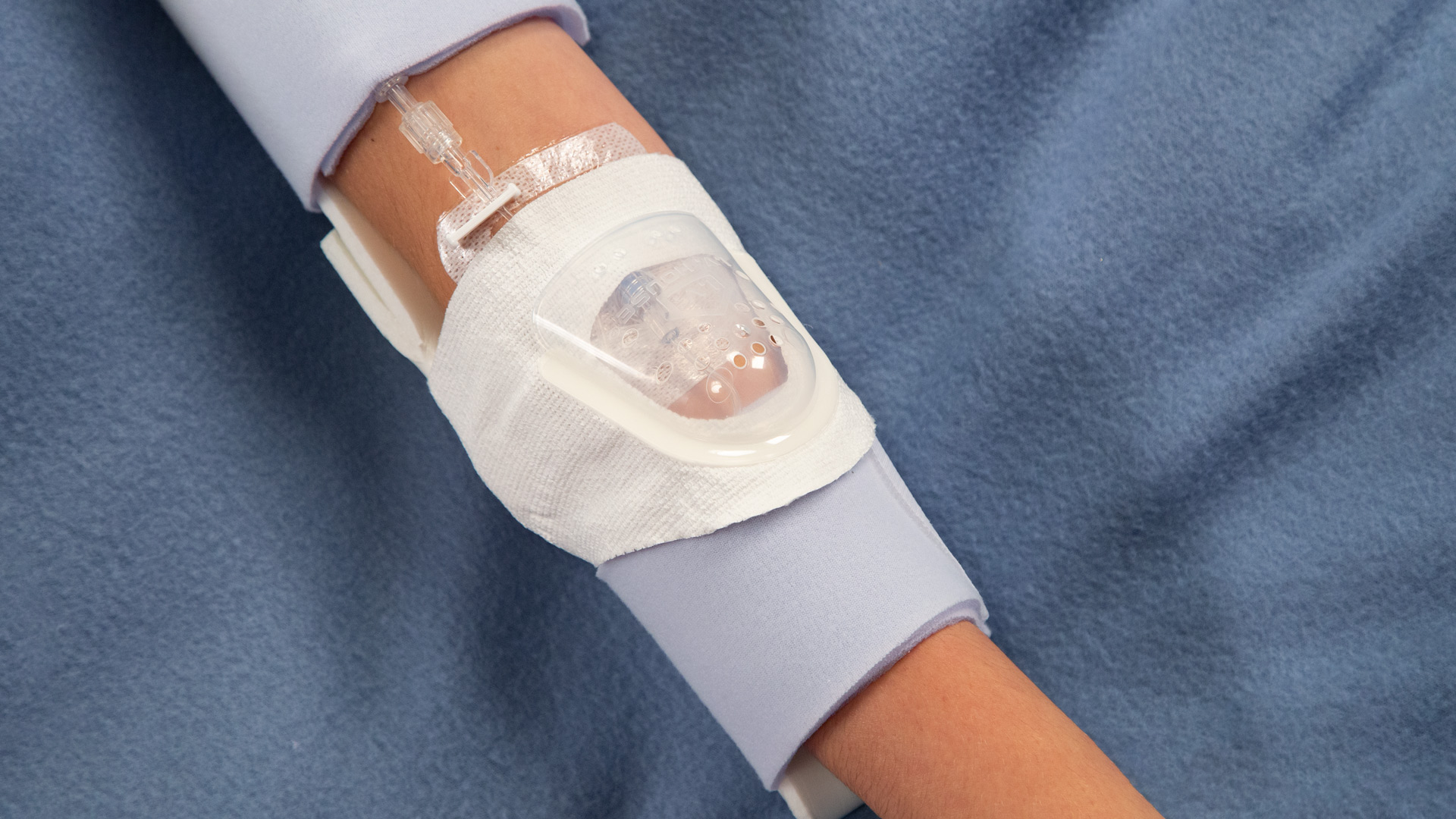 The concave design and foam padding provide additional comfort for more active patients. A see-through opening at the back of the device allows nurses to Touch, Look, and Compare the arm with the opposite extremity to check for early signs of complications such as changes in color, temperature and swelling.
The TLC Elbow Splint may be applied before or after IV insertion and should be changed each time a new IV is started. For additional IV insertion site protection, the TLC Elbow Splint is designed for use with the 730Arm I.V. House UltraDressing®.
Read more about the complete series of I.V. House TLC Elbow Splints for patients of all ages and sizes in the TLC Splints section of our website.
Ordering Information for the TLC Elbow Splint for Youth and Adults:
| ITEM NUMBER | DESCRIPTION | QTY/BOX |
| --- | --- | --- |
| 959XL-Ultra/50 | Extra-Large (Youth/Adult) Size Foam Padded Elbow Splint with Two Straps and Velcro® Closure | 50 |
| 959XL-Ultra/24 | Extra-Large (Youth/Adult) Size Foam Padded Elbow Splint with Two Straps and Velcro® Closure | 24 |