Updated TLC Splint Package Inserts Help You Quickly Find the Right Product
Dec. 20, 2019
Whether your supplies are kept in cabinets, closets, bins, or carts, you need to be able to find the TLC Splint you need as quickly as possible.
We worked with nurses at our partner hospitals to help us redesign our product inserts. They told us the most important information for our ergonomically designed TLC Splints included the area of the body where the splint was to be applied, the patient's age range, and the patient's weight in kilograms.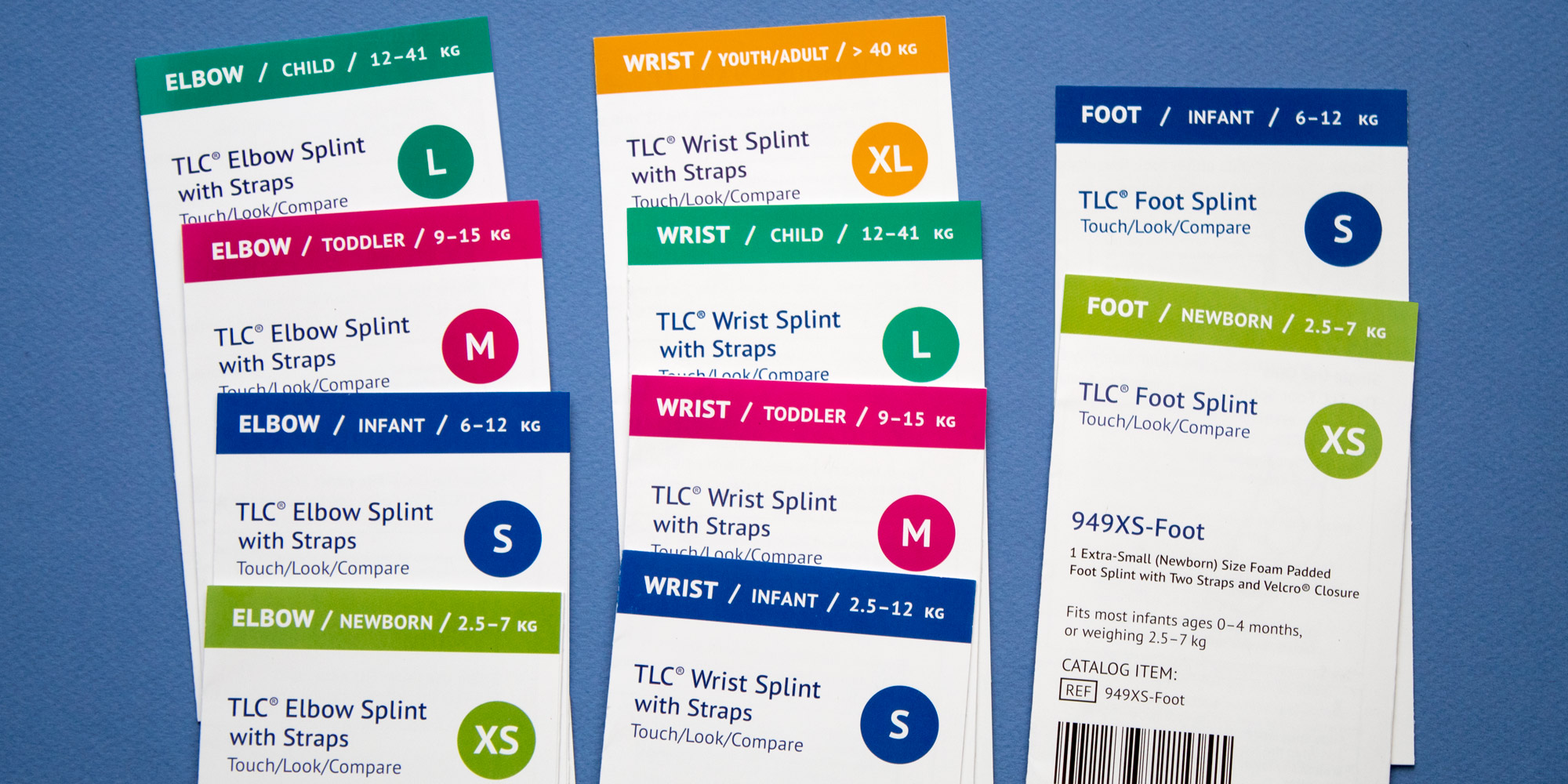 Our TLC Splint product inserts now have a color-coded band at the top which clearly lists this important information. The color-coding coincides with the size information found on our Badge Buddy lanyard tags for another visual cue as to the proper size product.
We understand that nurses are busy and patient care is priority number one. We believe this packaging improvement will allow you to spend less time looking for the right product and more time on the tasks that improve patient safety.