Developing Efficient Stocking Solutions Comes from 30 Years of Experience
Mar. 3, 2021
One of the benefits of adopting the TLC® Splint IV therapy joint stabilization and I.V. House UltraDome® or I.V. House UltraDressing® IV insertion site protection devices is the expertise to support a successful trial and product rollout. With 30 years of experience under our belts, we've been able to develop solutions that help improve nurse efficiency so you can quickly assess an IV insertion site, and spend more time on direct patient interaction and care.
Our goal is to make sure I.V. House products are easy to apply, stock, and reorder. Some of the tools we've created, often based on nurse feedback, include:
Stocking solutions that work for each hospital. We'll work one-on-one with you, your distributor, and your central supply contacts to ensure a seamless delivery and stocking process. The goal is to integrate I.V. House products so they're always properly stocked and easily accessible. We've even created custom hanging organizers when space is at a premium, so products are front and center.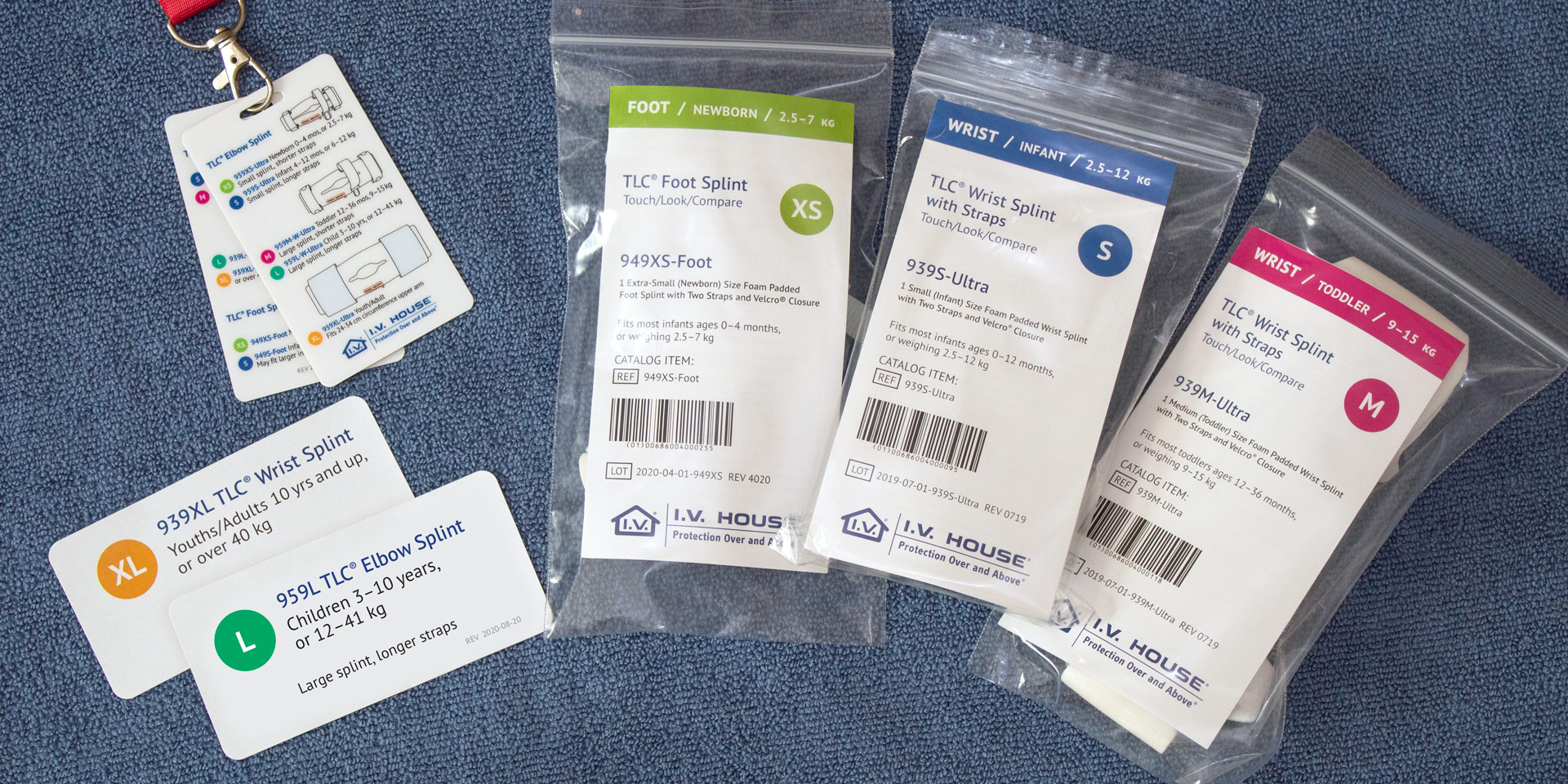 Color-coded packaging and Badge Buddy lanyard cards to make product selection easy. We can also assist with color-coded labels to help simplify restocking, so you always have the right products on hand.
For 30 years, I.V. House has worked with nurses to develop world leading IV therapy joint stabilization and IV insertion site protection products. If you're ready for a trial, please let us know.